We continue our journey into the Napkin's archives with a collection of hands.  This collection also happens to contain my favorite quote of all time.  See if you can find it.
Hands are Handy
One of the reasons I used hands when I first started doing these drawings for my daughters was that they were very easy and fast to draw. I was drawing 3 drawings per morning to stick in their lunches so I had to be fast. I could quickly draw the hand with one line and have it express an idea.  I liked that. Then add in that it was easy for the hand to represent something greater than self, from another world, and it was a no brainer to use the hand for ideas related to God, religion, hell, heaven, theology, etc. It came to represent more than that but that is where it started.
Here is a selection starting in 1998/99.  The first napkin is undated but the only undated drawings I have are, for the most part, from those 2 years.
____________________
1998/99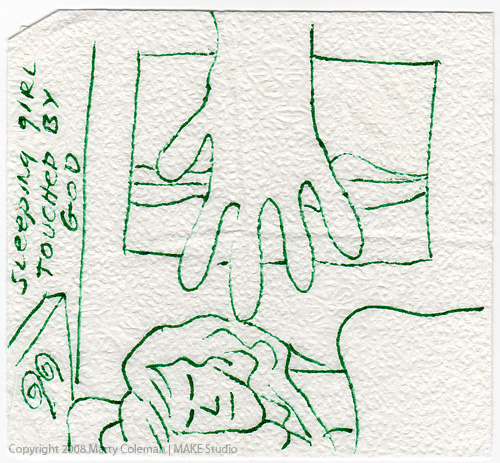 Original post – 'Sleeping Girl'
________________________
2001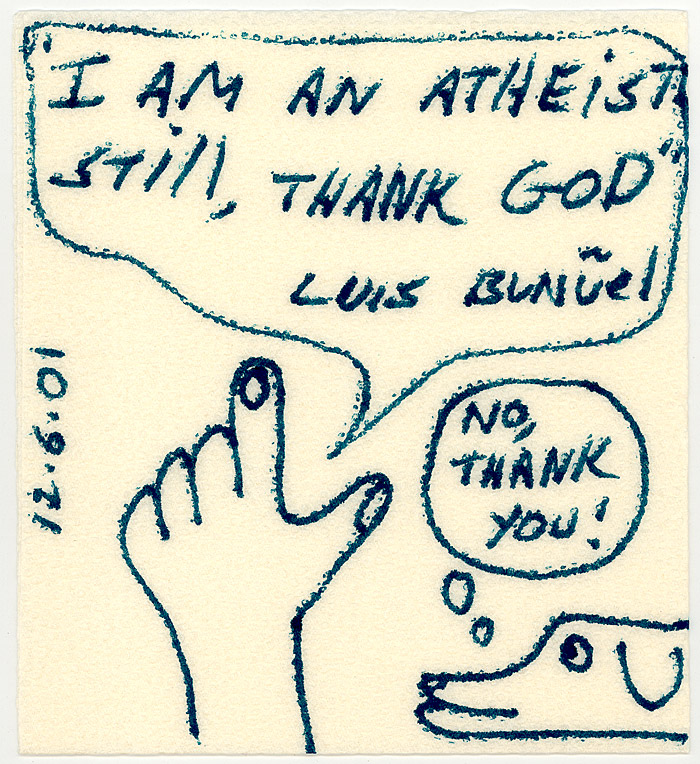 Original post – 'I Am An Atheist Still'
_________________________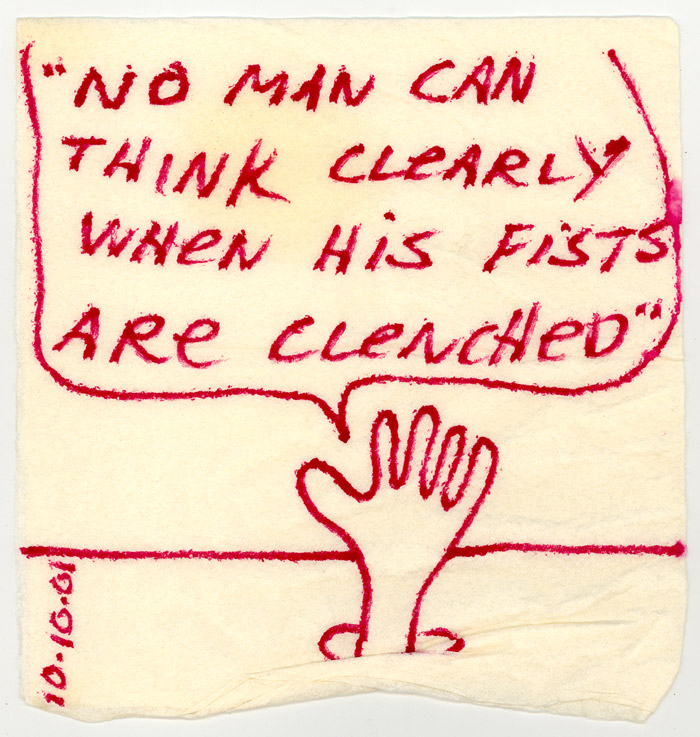 Original post – 'Thinking Clearly'
_________________________
2002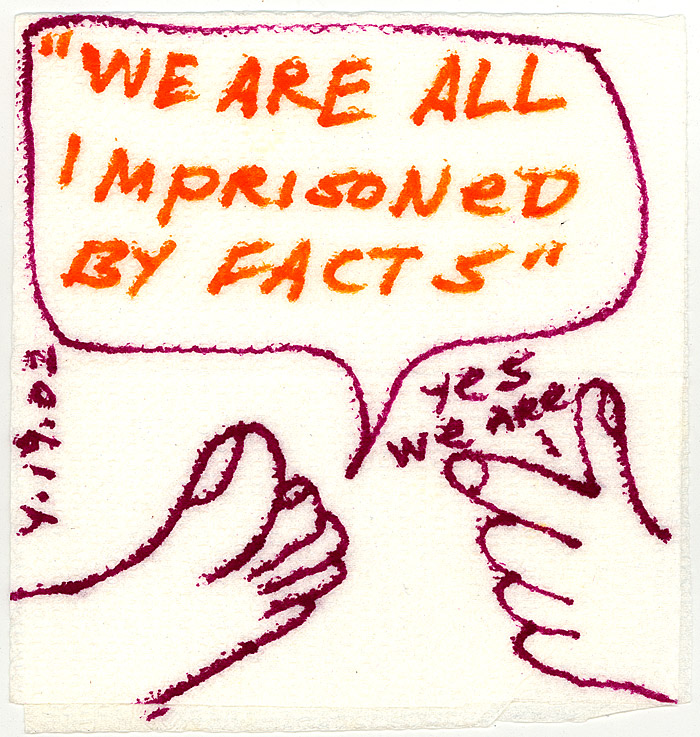 Original post – 'We Are All Imprisoned by Facts'
_________________________
2003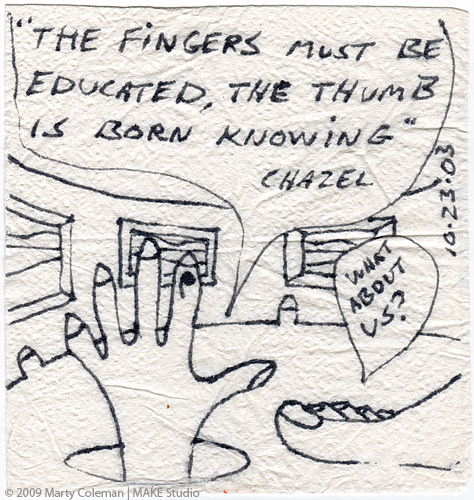 Original post – 'The Fingers Must Be Educated'
___________________
2004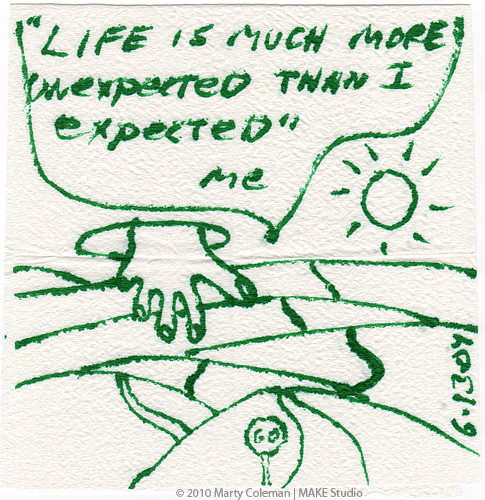 Original post – 'The Unexpected Life'
___________________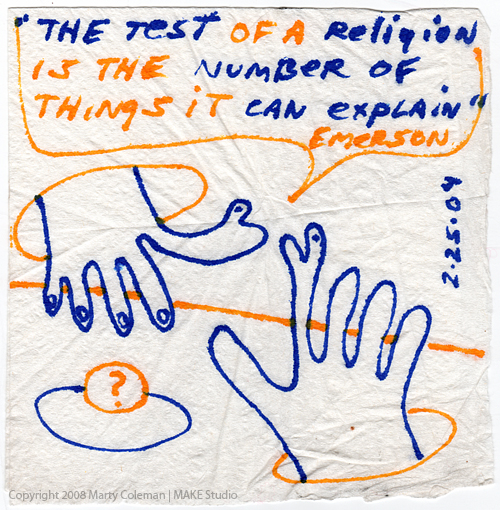 Original post – 'The Test of a Religion'
________________________
2009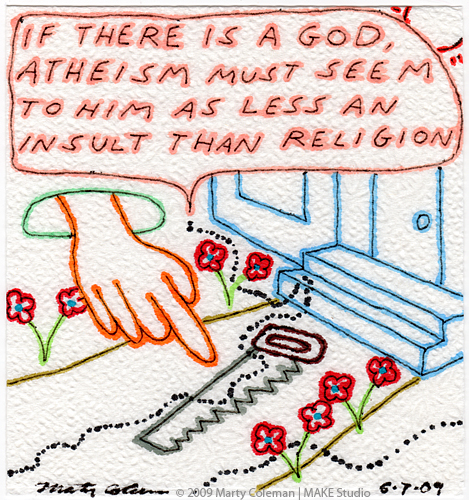 Original post – 'If There is a God'
___________________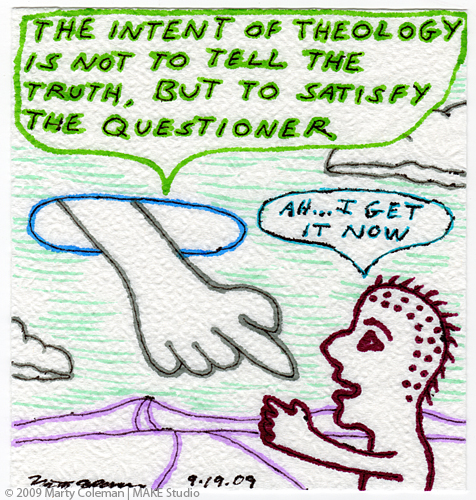 Original post - 'The Intent of Theology'
__________________
2010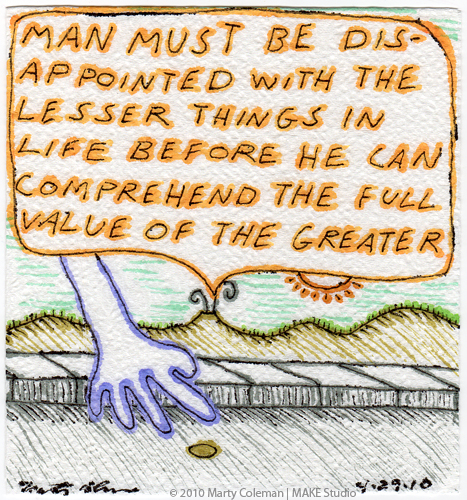 Original post – 'Man Must Be Disappointed'
______________________
2011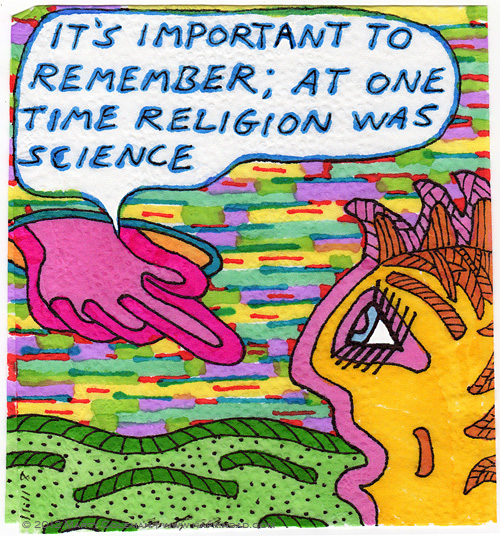 Original post – 'Religion Was Science' – Creation vs Evolution #4
____________________
2012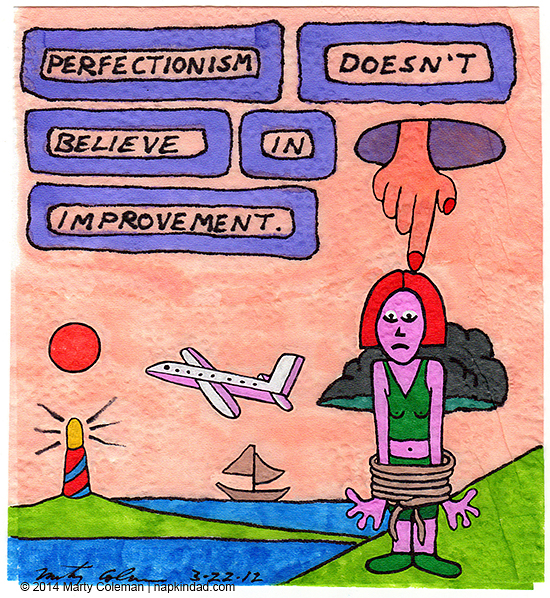 Original post – 'Perfection and Progress' – The Perfect Perfectionist Series #3
_____________________
2014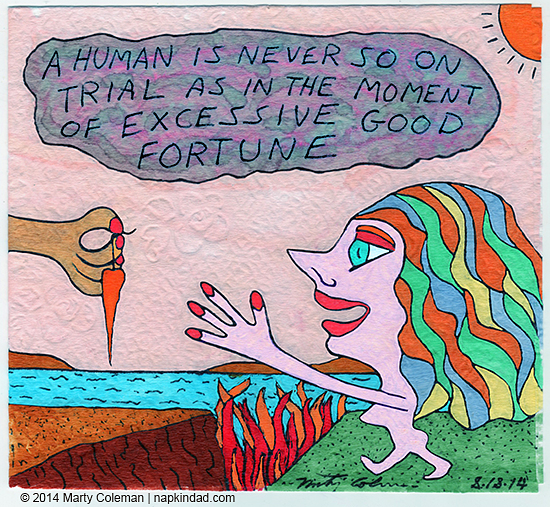 Original post - 'The Moment of Good Fortune' – Wealth #1
______________________
Drawings by Marty Coleman
_______________________