I went out to breakfast with the denizens of Social Media Tulsa this morning.  We got together to show signs of support for the tornado relief efforts, literally, by making signs of support. The signs (or napkins as it were) directed people to where they could text their donations.  This effort is in addition to making our own donations of course.
In addition the Restaurant, Dilly Deli in downtown Tulsa, gave 100% of their proceeds from their breakfast hours (7-11am) to the relief effort. 
I chose the Oklahoma Regional Food Bank because it was local.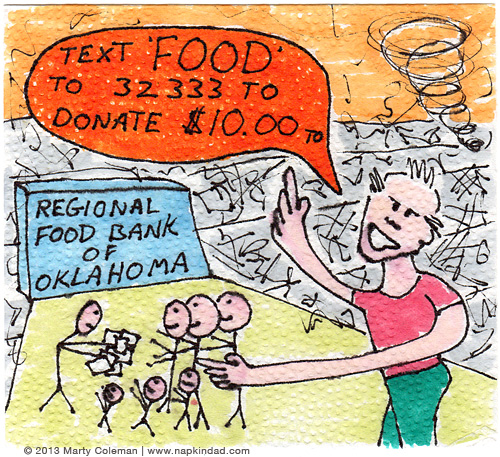 Here are some of the other signs of support and the people who made them.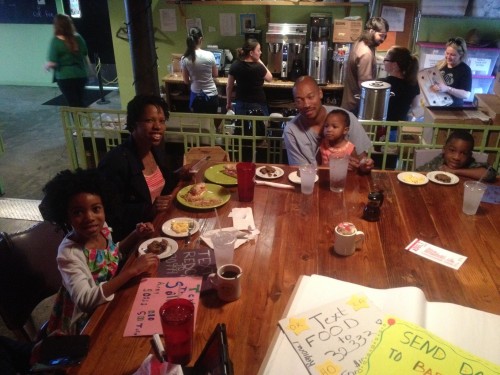 Social Media Tulsa member Erica Jordan came out with her entire family.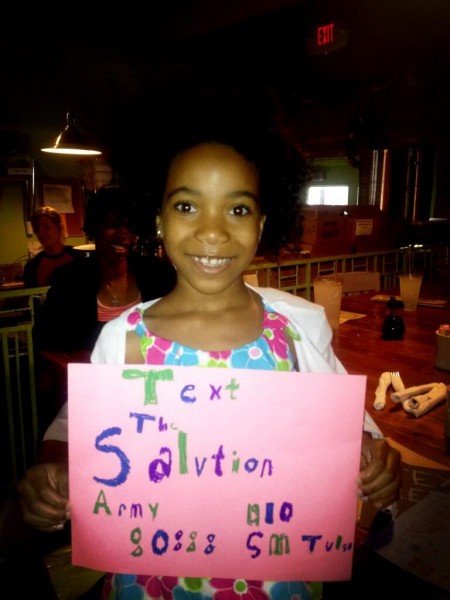 Erica's daughter Kymberlee asks that you text the word 'storm' to 80888 to give $10.00 to The Salvation Army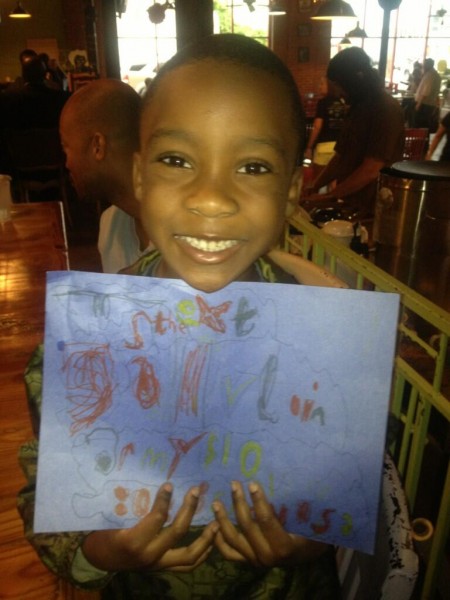 Her little brother Josiah is asking you to do the same.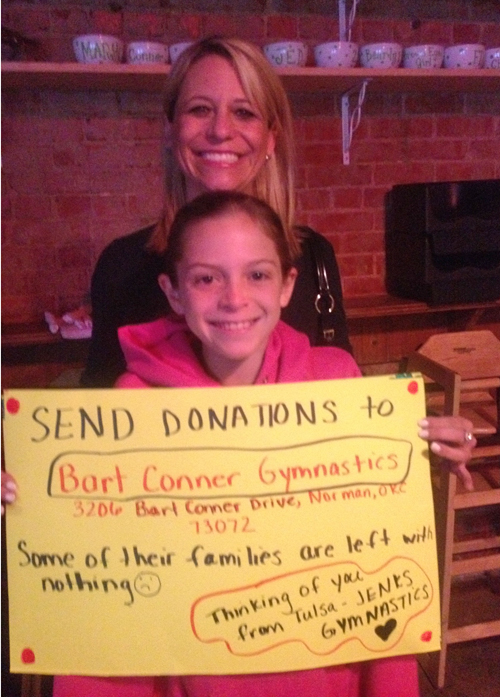 Michelle Sotkin and her 11 year old gymnast daughter, Alexi, have a personal connection to gymnasts down in the hardest hit area of Oklahoma. They are asking for support for their friends who lost everything.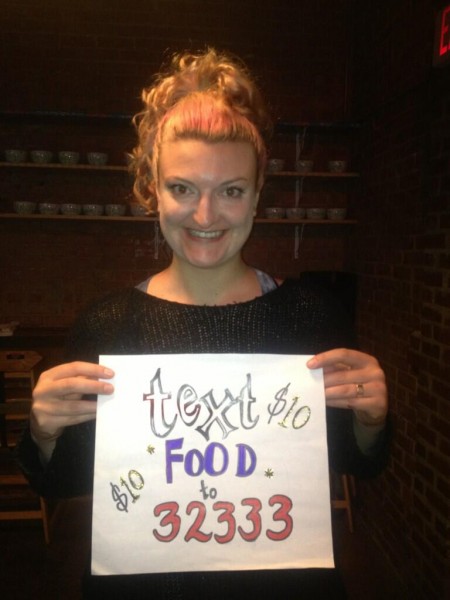 Social Media Tulsa member Danica Jones is asking you to do the same to the OK Regional Food Bank.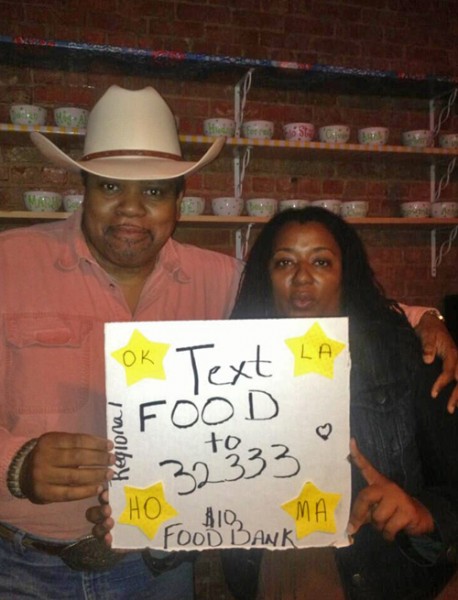 And last but not least our esteemed leader, Cheryl Lawson and the #1 cowboy in the group, John Taylor (who knows a good hat when he sees one) asks you to do the same for the food bank.
There are many other ways to contribute of course, but if you have your phone handy why not do it this way.
Thanks,
Marty