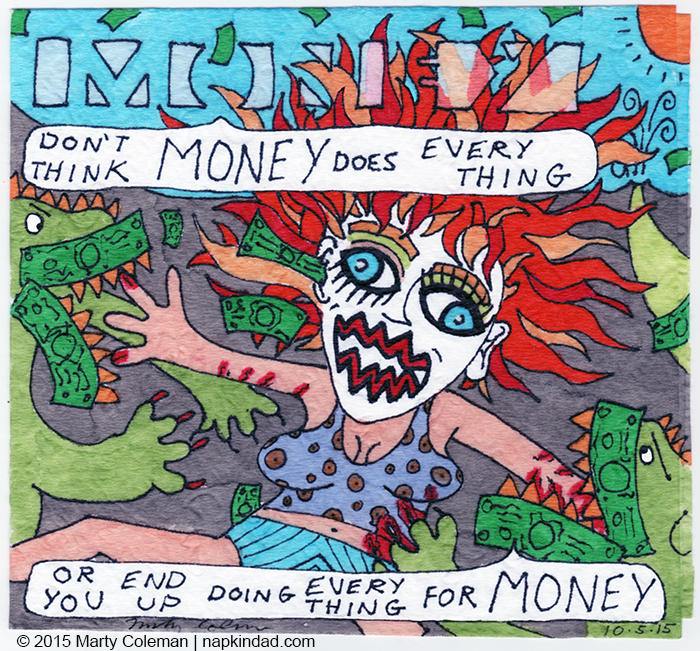 Your Mind Torn
When you are 'torn up' about something in life, what is it that really is torn? It's your mind. For example, I have a friend who has fallen in love with a married man. Her mind and heart are torn.  She thinks everything of this man and so she is willing to do everything for him, including risking destroying herself.
Your Focus is your Reality
What you focus on in life is what is real, even when it's not.  Spending your life focused on the existence of Bigfoot doesn't make Bigfoot real.  It makes your pursuit of him real.
Believing Untruth
Believing money will do everything for you in life doesn't mean it's true (it's not).  It means you will do everything (and anything) for money without regard for your own (and others) health, safety and well-being.
The questions you have to ask are:
Why do I think it's true even though it's proven to be false?

What do I gain from believing it?
Answer those and you are on your way to a more balanced way of thinking about money (or anything else for that matter).
---
Drawing and commentary © 2015 Marty Coleman | napkindad.com
Quote by Voltaire, 1694-1778, French writer, historian and philosopher
---