It's day #3 of Laws of Attraction Week at the NDD. I might have to spill over into next week, but not sure yet!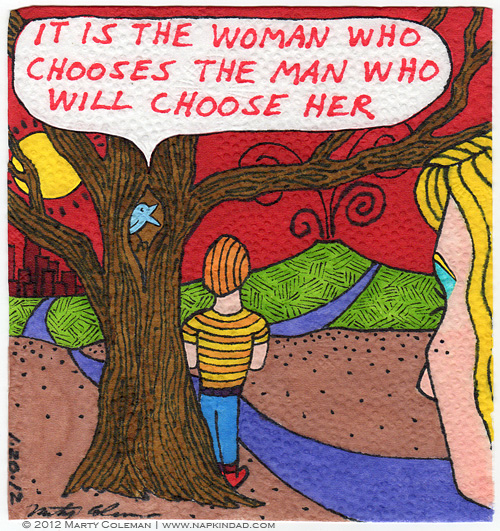 Is this true?  Discuss.
Drawing and question by Marty Coleman, who likes blue eyeshadow (but not on himself).
Quote by Anonymous, who does not like blue eyeshadow.
Kindle