I am going to make it fit because it's day #5 of Marriage Week!
___________________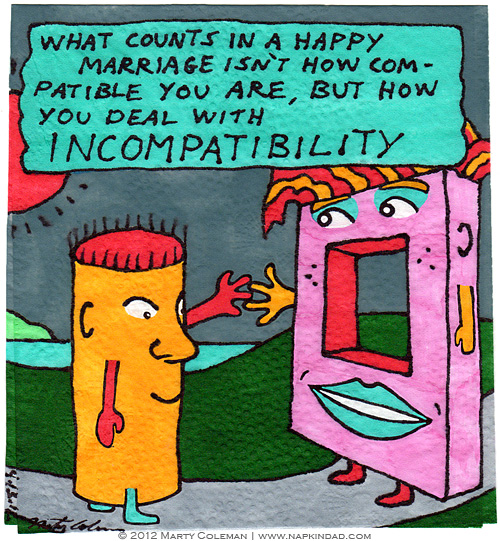 What do you pay attention to in your marriage, what you have in common or what you don't?  
How do you fit the circle into the square? And yes, I know there is sexual innuendo, duh. Talk about that if you want but it ain't all there is to talk about, right? RIGHT?
_________________
Drawing and questions by Marty Coleman, who likes bright blue eyeshadow (but not on himself)
Quote by Leo Tolstoy, which I mispelled first as 'Tolstory' and thought that would be a funny take off on Toy Story, don't you?
______________________
Kindle