It's the first in a series on Revenge at the NDD!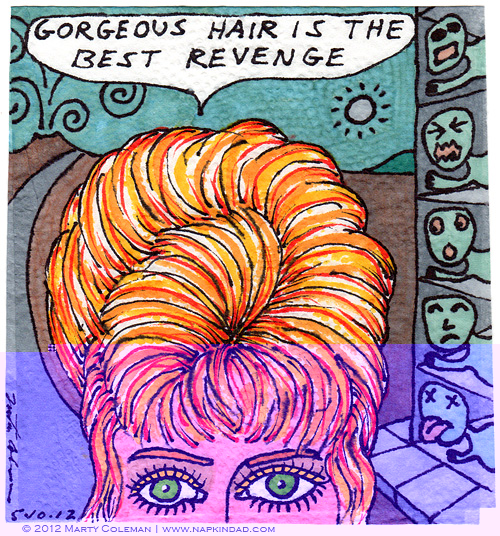 The essence of revenge is to get back at someone.  How do we do that without destroying ourselves is the question.
Hair is one way.  After all, Hair is as hair does, right? 
What are some others?
________________________
Drawing by Marty Coleman, who hasn't gone grey yet.
Quote by Ivana Trump, who has but hides it well.
________________________