My first travel napkin of my trip to speak at Blog World in NYC.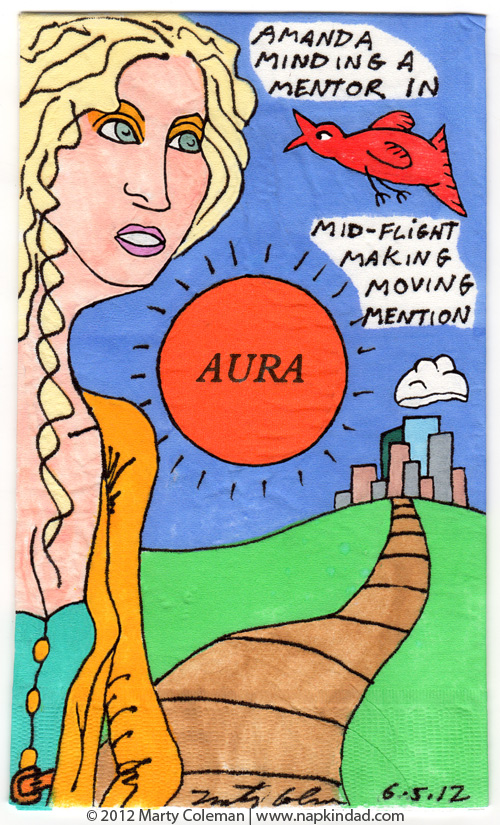 I did the usual thing when you are alone at a social media conference and tweeted to the Blog World crowd asking who wanted to get a bite to eat before the opening party. Rzaz, Sus, and Apdo responded and off we went to find good Thai food.
We were all strangers so we told our 'Why are you at Blog World?' stories. When I told about me as the Napkin Dad Apdo picked up a restaurant napkin and exclaimed, so you could just draw on this one if you want, right? I took up the challenge and came up with this of Apdo in the city listening to a little bird.
After dinner we saw this.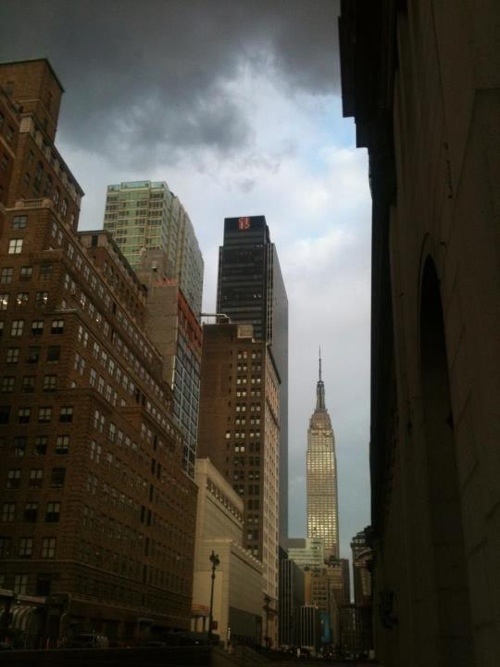 Then we mosied over to the opening party where I introduced my new friends to some of the people I met at Blog World LA in November. They made some great connections and I met someone from Bulgaria.
______________________________
Kindle