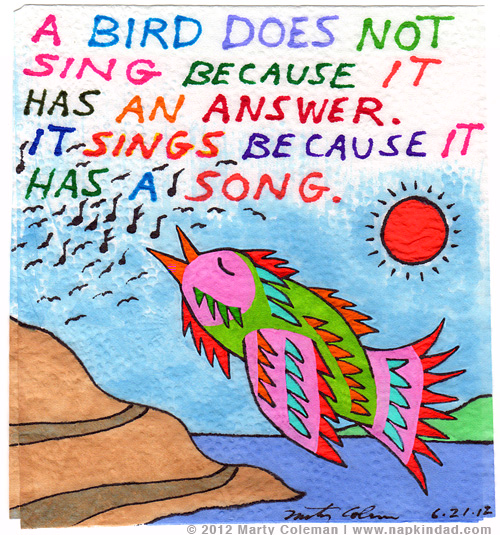 Happiness is Enough
 A coffee cup by
The Napkin Dad
Your Purpose
As an artist, your obligation is not to produce propaganda that everyone listens to, understands and obeys.  That is other people's jobs. Your job as an artist is to express yourself, whether there is logic, reasoning and greater purpose in the expression or not.
Some people want to fill the world with silly love songs and what's wrong with that?
____________________
Drawing by Marty Coleman, who saw Wings in concert at the Fabulous Forum in LA in 1975.
Quote is a Chinese proverb
____________________
Kindle