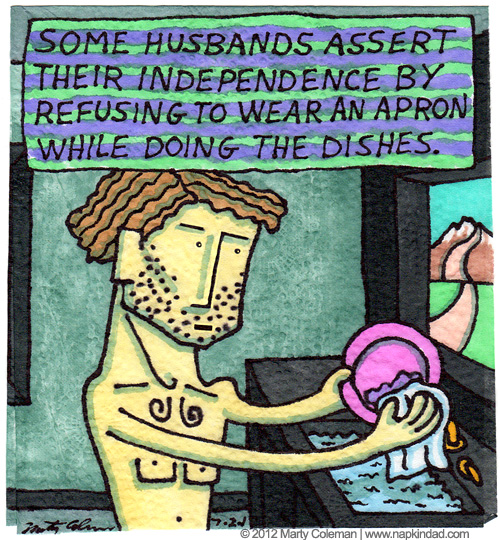 Bound and Released
So many of us are bound to someone else.  It can impinge on our freedom and independence at times and we find ways to assert ourselves into the world, saying 'I can make my own choices, even if they are small ones'.  The key is to be aware, finding healthy ways, not destructive ways, to do that.  Wanting to wash the dishes without an apron (or even topless) is harmless, Wanting to take the dishes out into the field and do target practice on them while topless, maybe not.
How do you declare your independence in the world?
__________________________
Drawing by Marty Coleman, who remembers the apron way too late.
Kindle