Yesterday it was about men, today – women. It's Independence Week at the NDD.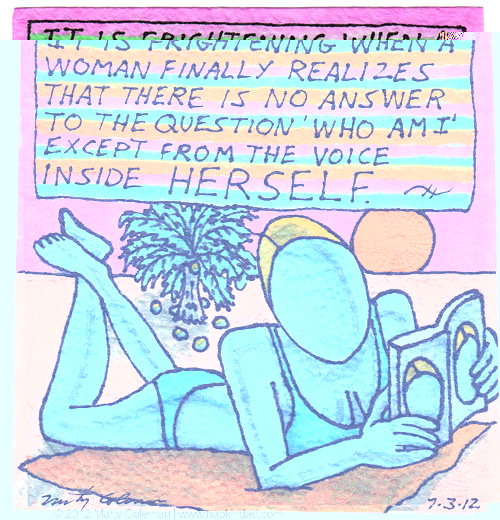 Why, Women?
This could be about men, it's true. Many men don't ever hear that voice inside themselves. But it does seem, at least in my American experience, to be especially true of women.  But I would like to hear from my female friends, is this true for you? Have you heard that voice? Are you hoping to? How did you know it was from within and not just another voice from without? What did you do about it?
_________________
Drawing by Marty Coleman, who hasn't read the book, but did see the movie.
Quote by Betty Friedan, American author & feminist
_________________
Kindle