I have been disappointed recently and it's an odd feeling, not one I am all that familiar with.  But it is here and I am evaluating it even as I feel it.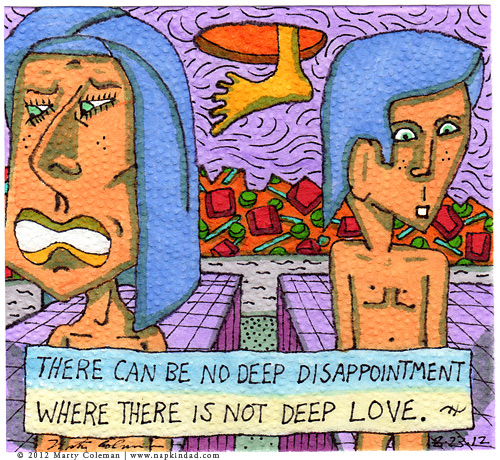 What causes you to be disappointed? Does it happen often? Where does the disappointment go? What do you do with it?
Drawing and questions by Marty Coleman of The Napkin Dad Daily
Quote by Martin Luther King, Jr.  
Kindle