I've got skin in the game so I best confess…It's day 3 of 'Naked vs Nude' week at the NDD!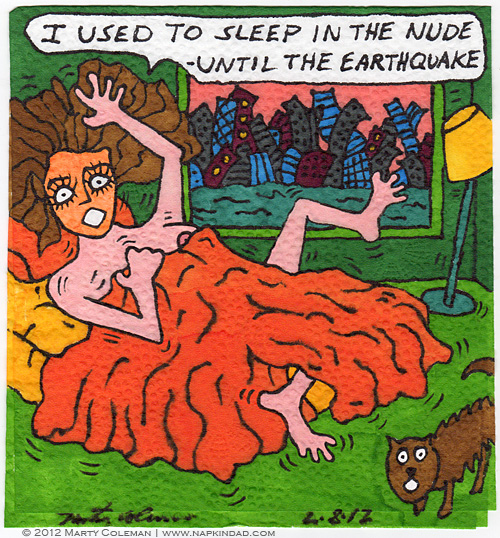 No one would ever say they sleep in 'the naked'. Why is that?  I bring it up once again, there is a difference between using the words naked and nude.  Perhaps it's because what John Berger said, 'Nudity is a form of dress' is true.  You wear 'nude' to bed. that is why it is 'the nude'. What do you think?
Drawing and commentary by Marty Coleman, who doesn't sleep in the nude because of the tornadoes.
Quote by Alyssa Milano, 1972 – not dead yet, American actor.  She may or may not have orange sheets and a brown cat.