It's the final day of 'Quotes on Quotes' week at the NDD.  Any suggestions for next week's topic?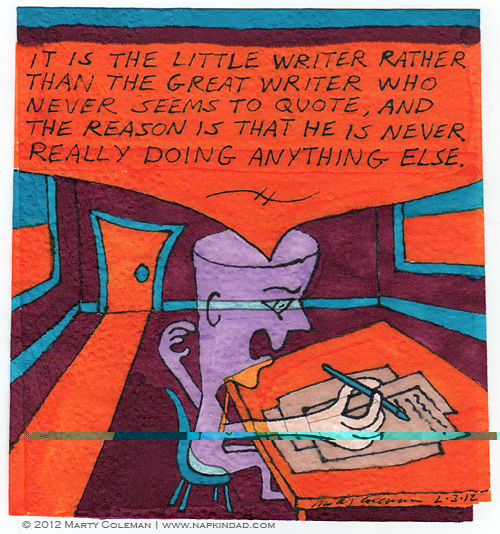 All artists and writers copy.  Copying is unavoidable.  But all good and great artists and writers transform that which they copy into their own words, their own vision. The mediocre and creativity deficient are not able, or are lazy and thus unwilling, to do the hard work of creating their own work even while taking ideas from the past.
Drawing and commentary by Marty Coleman, who seems to use a lot of quotes in his work.
Quote by Havelock Ellis, 1859-1939, British physician and writer.