Last time Mr. Xperience gave you essential advice about sex.  Today, he is guiding you in your child rearing.  He just wants to help.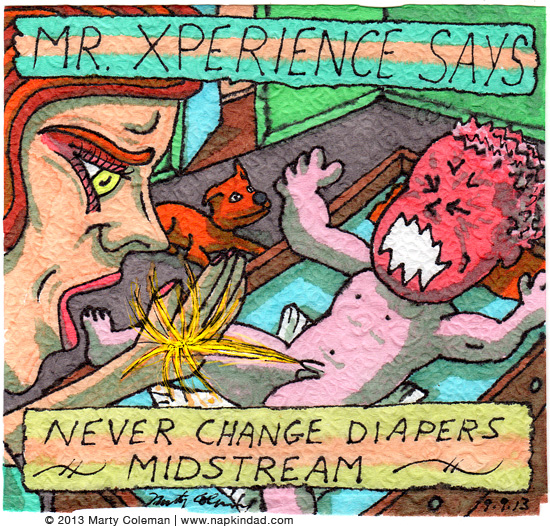 My mother told I did this many times on the changing table.  She also said more than once she did not block it effectively.  I probably should have apologized to her for that.  
Moms, has this happened to you?  Men, don't wait to be told this story by your mother. Go apologize to her for peeing so rudely. And now that you have control of your limbs and bladder, lift the seat up before and put it down after.  
_________________
This public service announcement provided by Mr. Xperience
Quote by Don Marquis, 1878-1937, American writer
_________________