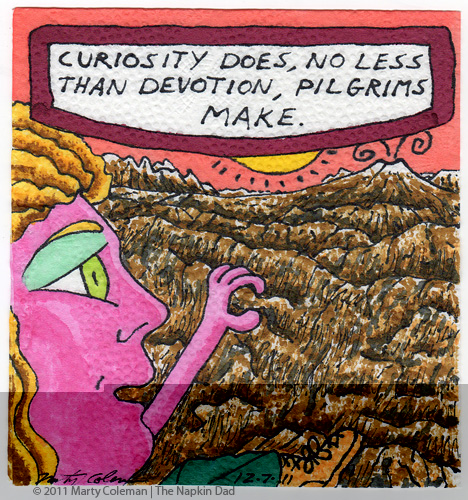 I am a Pilgrim of Curiosity.  Not to say I am not devoted. but if I were going to go on a pilgrimage, it would be to find, learn, feel or understand something, not to prove my devotion to something.  What about you, are you a pilgrim of devotion or a pilgrim of curiosity or a pilgrim of something else all together?
By the way, it might be the perfect time to check out some Napkin Dad merchandise at Zazzle, just in time for Christmas!
Drawing and commentary by Marty Coleman, publisher of the Napkin Dad Daily
Quote by Abraham Cowley, 1618-1667, english poet.