To my Napkin Kin,
I love drawing for you.  I dream of good and wonderful things happening for you.  I love you and thank you.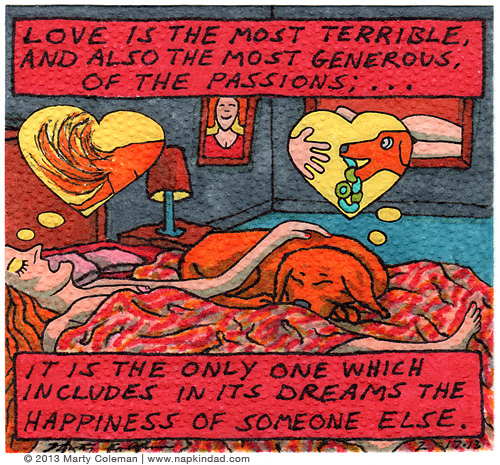 If you wish someone to be happy, if that is what you hope to have happen, then you can call it whatever you want, but I call it love.
______________________
Drawing and commentary by Marty Coleman, who is a lover, not a fighter.
Quote by Alphonse Karr, 1808- 1890, French journalist, editor of Le Figaro
_____________________