Looking through old photos to find ones of Dwight (see my prior post) I came across a set of my favorite photos from when Rebekah was a little girl. She is now a grown woman, a neuroscientist.  This is my idea of how it started.

I took these in 1986 and have been wanting to do something with them ever since. Here they are, finally.
_______________________
If you want this as a poster for a classroom (or any place) you can buy it here!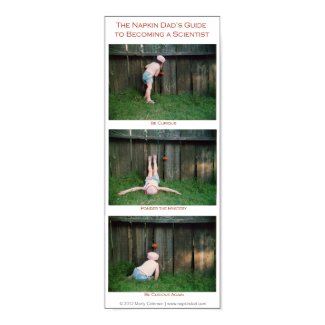 How To Become A Scientist
 - a classroom poster by
The Napkin Dad
_________________________