I couldn't think of a better thing to do to save my life but draw #3 of Nurses Week at the NDD!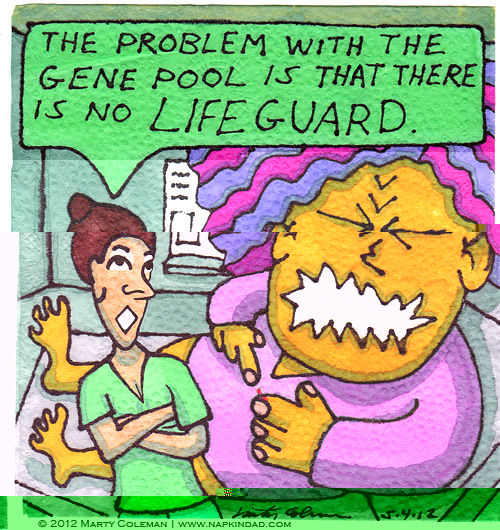 ________________________
Daily Darwin Awards
I think being a certain type of nurse would be hard, mostly because you have to take care of people whose wounds and illnesses are often self-inflicted.  Basically you have to watch the Darwin Awards in action every day.  Funny to talk about but probably not funny to witness all the time since even the dumbest person still deserves care and you are the person who gets to give it.
If you are a nurse, what is the dumbest self-inflicted thing you have ever seen a patient do and then have to seek medical help?
Drawing by Marty Coleman, whose nickname when he was very young was 'stitch'.
Quote by Anonymous
_________________________