I was interviewed a few times in the last couple of weeks and got the idea to do some napkins on the lessons reporters learn in their business. This is in the reporters series.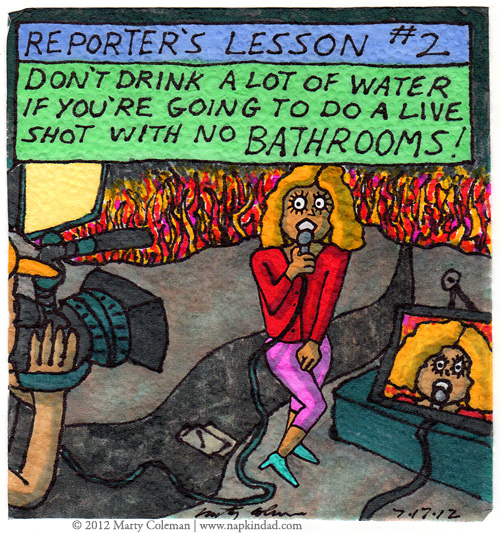 Watch What You Search For
I would think reporters would be among the most creative when it comes to dealing with this.  I wasn't sure exactly what a person trying to hold it looked like so I did a google image search on 'people having to pee'.  Just a note, don't go looking at all the crazy things people post about this topic.  I survived relatively unscathed but most of it wasn't pretty (though some were pretty funny, I must admit).
___________________
Drawing by Marty Coleman
Lesson suggested by Kristin Tallent