You know what would be perfect? If I did a series on Perfectionism.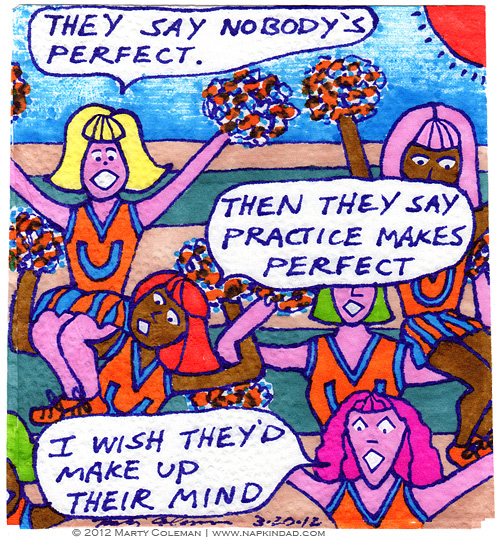 First, a disclaimer.  I am not a perfectionist nor do I play one on TV.  
A regular reader and commenter on my blog, Agnes, said I should do a series on perfectionism. it was perfect timing for her to say so because I had just finished giving a presentation at the 2nd annual Social Media Tulsa Conference on 'The Six Stop Signs on Creativity Road' and one of the stop signs is about perfectionism.  As I gave the presentation I wished I had more time to spend on that topic. Now I do.
Let's start Perfectionism week out with 2 questions to set the stage and get our definitions out there.
What is your definition of perfect?
What, within humankind's thought and creation, can be, or is, perfect?  
I will give my answers in the comments after a while.
___________________________________
Drawing by Marty Coleman, who thinks Oreos are perfect.
Quote by Winston Churchill, who liked a good cigar.