I liked drawing the River Mermaid so much yesterday I thought I would make a series about mermaids all over the world.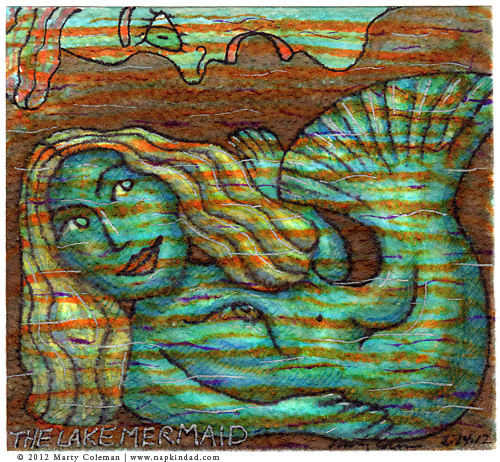 Splash
One of my all time favorite movies is 'Splash' with Tom Hanks and Daryl Hannah. I swam a lot in the ocean as a kid, body surfing mostly, and would have liked nothing more than to have come upon Madison, (the character Hannah plays) while frolicking in the sea.  I loved her naivete and innocence, her unadulterated joy and love.  I think more people should be like mermaids (and mermen)
___________________
Drawing by Marty Coleman, who thinks mermaids' hands are webbed.
___________________
The Lake Mermaid
Kindle