Hello Napkin Kin! Here is the end of the road trip posts.
Day 7
Today I leave Berkeley and head back home to Oklahoma.  I am sad to leave so soon, having only spent less than 4 full days with Chelsea and her new family.  But with a total of 6 days on the road, it makes for a long time away from home.

I woke up to a beautiful and cool Berkeley morning. Another person was staying at the Airbnb that night and we had met the evening before. She was a runner so we had a great conversation about it, including a bit of coaching from me about injury recovery. She mentioned she was going to go on a run the next morning, up the the same park I had done my trail run the day before.  I didn't ask if she wanted a running partner because I didn't think we knew each other well enough to get in the car together and go traipsing off into the woods. However, when she got back from her run she said she had decided to just skip the trip to the park and run right from the house. Then I wish I had gone on the run with her!  Instead I toasted another runner who happened by as I was packing.
Here is the Airbnb link to Edrie and JoAnn's spot. If you are going to Berkeley, I highly recommend them.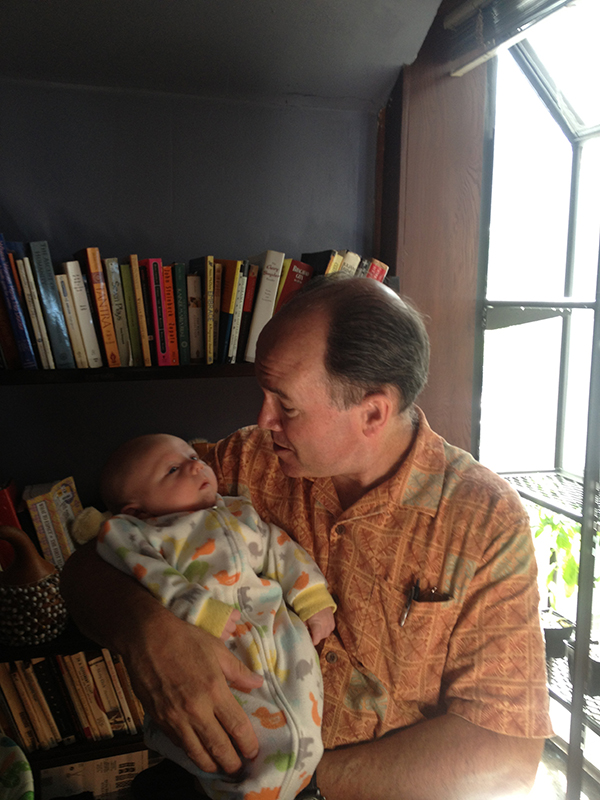 I said adios to Mr. Otis, telling him to take good care of his mama and daddy.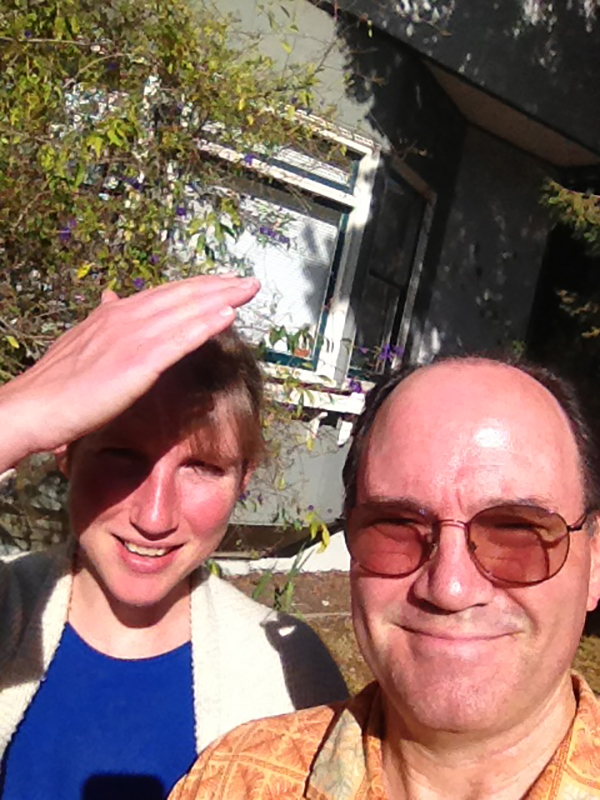 Then I took a selfie with Chelsea in the bright morning sun of Berkeley and said my goodbyes as I drove off into the sunrise!
___________________
On the Road Again
It took me most of the day to drive to Arizona.  I rolled in to the Airbnb in Lake Havasu City and I had time to go see the famous London Bridge that they bought from London and transported piece by piece to Lake Havasu and reconstructed.  I had dinner overlooking it. The home was a nice place on a golf course but they had large dogs that barked into the night, right outside my room, that made sleeping not so easy for a while.  Luckily they either fell asleep or the owner brought them into his room and I eventually got a good night's sleep.
_____________________
Day 8
I was out the door and ready to get rolling as the sun rose over the desert.  I had a long way to go to get to my destination in Ruidoso, New Mexico.
________________
Trinity and American Pie
I went a secondary route through much of Arizona and New Mexico, south of the usual Route 40 headed east. I was listening to a audio book and not paying much attention when I passed a sign that barely caught my eye. I stopped and did a u-turn to see if it was what I thought it was.
And it was. It was Trinity. The spot of the very first explosion of an atomic bomb. That is one of the most momentous moments in world history, as well as US war history. I just stood there and thought about how that moment changed the world in so many ways. It's humbling to be in a spot like that, especially one that is so profoundly peaceful, quiet and serene, and realize the violence and unforeseen consequences that came from that moment.
I continued down the 2 lane highway for hours, seeing almost no traffic at all. But then, I turned a long sweeping arch and found myself smack dab in the middle of a party. Hundreds of cars and people parked on the side of the road in 'Pie Town, New Mexico. I think the actual town consists of just this store, the 'Pie-o-neer'.
It turns out there was a pie festival with contests and awards, pie making demos and more. I didn't see much of that but I did walk among the booths and found a couple good things to bring home for Linda.
This lady, Cindy Yarmal, was selling veggies on the front porch of the pie shop while tourists mingled and a good ol' boy band played some tunes on the other end of the porch. I asked her if I could take her photo and she obliged me.  After I sat and enjoyed a slice of Blackberry pie as the world swirled around me.
__________________________
Snowcap Adobe
I arrived at 'The Snowcap Adobe' just as the sun had set.  I had contacted the owner, Susan, earlier in the day to let her know my time of arrival and she told me she had her best friend over and chili on the stove, asking if I would want some for dinner instead of having to find food before I arrived. That was a welcomed idea and I took her up on it!
Her home was amazing. It was built by her family many decades ago and she had updated it in recent years to make it a welcoming spot for travelers. It felt homey and warm.  The three of us sat at her kitchen counter and she told me the story of her family and her home.  Susan was a great story teller, especially about her grandfather, a well known artist in the mid-twentieth century regionalist tradition.  She had even done her Ph.D. thesis on his use of symbolism in his art.
This was my bedroom for the night, comfortable and genuine New Mexico.
___________________
Day 9 – Headed Home
Finally I was on my last day.  I once again left early, before Susan had awoke.  This is an early morning view of her solarium that her mother tended while she was still alive. It is still filled with plants but Susan says she forgets to water them.  There are a lot of plants, I probably would too.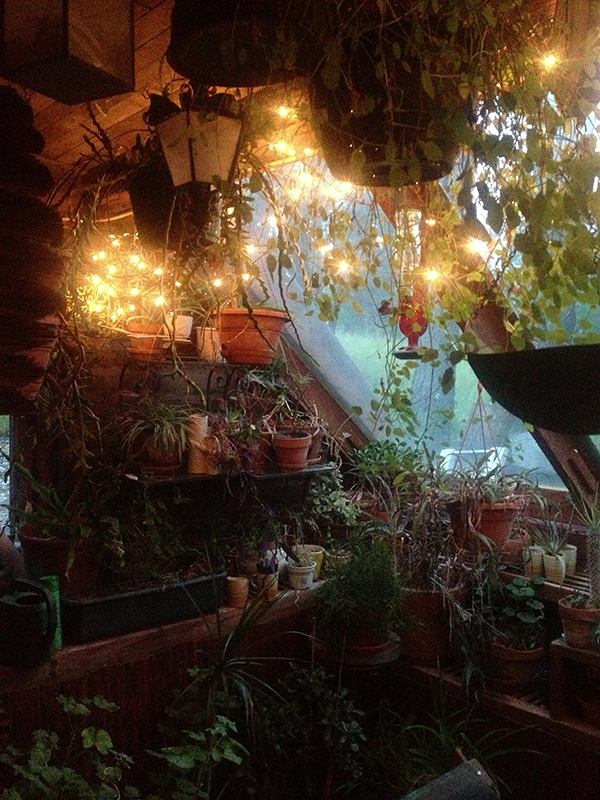 I drove northeast through rural New Mexico and Texas until I reached Amarillo.  During that stretch I found one last interesting place.  Alanbeen, Texas was a gas station and a motel. That was it as far as I could tell. The station said it was the post office too so I think that pretty much says it all.
The gas station consisted of one pump. Surprisingly it did take credit cards.  But I couldn't pass up the chance to go into the convenience store so I let it run and went inside.
And good thing I did, because otherwise I would have missed this sexy Texas miss smiling at me! The place was a hoot, covered top to bottom with stuff, most old Texas memorabilia and trinkets.
And then was a beeline home. I arrived in time to have dinner and relax, hear about Linda's bachelorette week and show her some photos of Mr. Otis!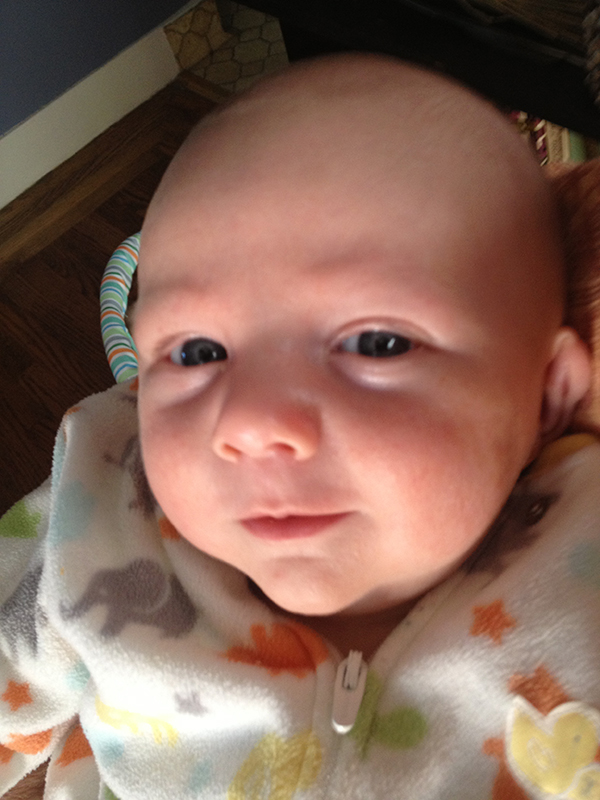 And that's the end of this road trip!  Next stop will be the opposite coast to visit my OTHER grandchild, Vivian. Not sure when that will be but I will let you know.
____________________
California Road Trip
Part 4
_____________________